FIFA 17 How to Do FUT Draft
fifacoinsfut
Date: Dec/29/16 04:01:05
Views: 198
FUT Draft is one of the game modes in FIFA 17. Within this, you are able to have a choice of five players to each position and from different nations. You will know how to do draft here.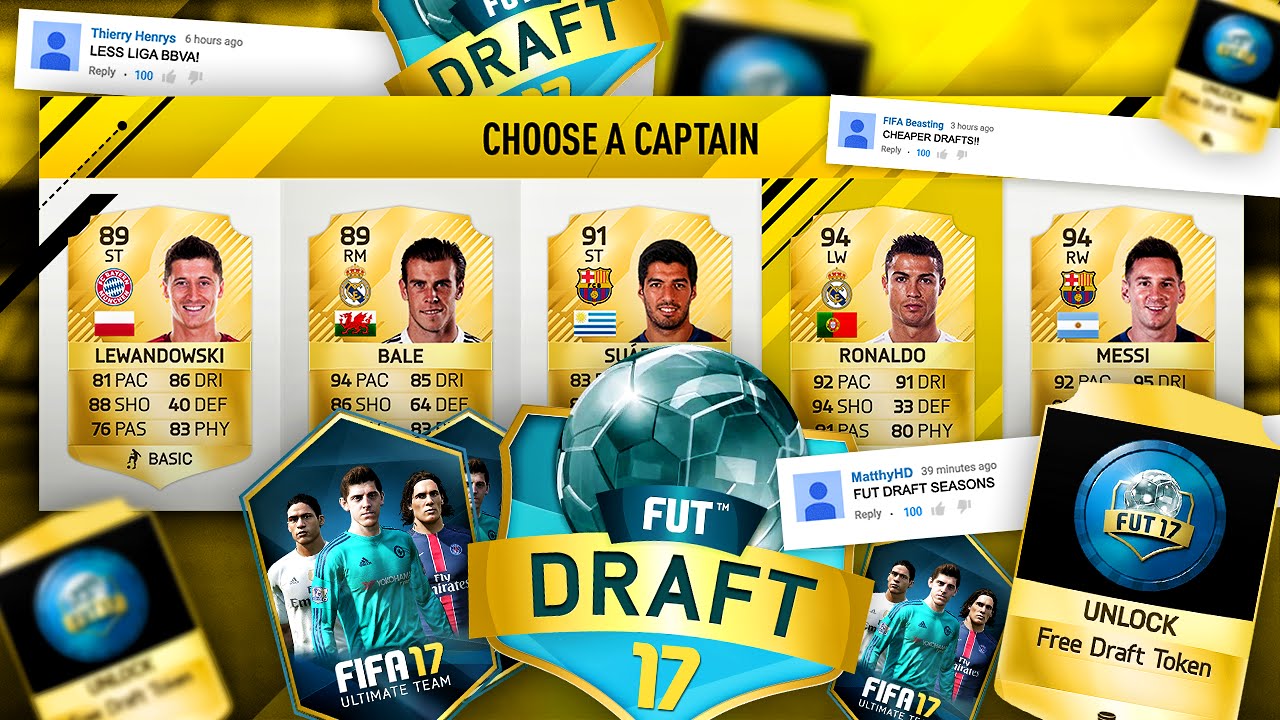 This game mode gives you the chance to play with top quality players. The draft you do can be lasting for 4 games, which for entering, you need prepare 15,000 coins or 300 FIFA points.
But if you win the games, you will get the rewards and you can get your costs back. If you lose, you have to back out. By the way, the FUT Draft rewards are available online. Below are tips to do.
Choose a right formation
Before entering, you are asked to pick a formation. Stick the formation you are suitable with or the formation is consistent with your playstyle. The four players at the back in the formation is suggested as you have two wide players.
Do the draft
To maintain a strong chemistry is very important. So for your most players, it's better to choose them from the same countries or division.
Make use of your squad
If your first starting XI is doing good in the draft, then you should continue to use and use your remaining picks to look for stars to come off the bench. Stamina does not decrease on the Draft, so you don't need waste your picks on bringing in extra centre halves. At the same time, your subs should not effect the whole team chemistry.
Gameplay tips
Alter your team to 'defensive' or even 'ultra defensive' by using the direction pad. Then select 'counter-attack', this makes your players push forward when they win the ball, and hopefully catch your opponent on the break.
Is FUT Draft worth? You have your own ideas. It is easy to do. From Dec 10th to Jan 10th, 2017, promotion is available. Get the 5% discount code "FIFA2017" and get fifa 17 coins cheap.